BOOKS
I read books. All of them. All the time.
I tend to read them in pieces, rather than start to finish in one sitting. Currently I am reading 5 magazines and about 20 books--a piece at a time--bouncing from one to another and then back.
Current list:
The Persian Wars

The Decline and Fall of the Roman Empire, Volume 3
King Lear

American Literature, an Anthology
Absalom, Absalom!

Network Communications

Chaos
Business Law
Business Data Communication
Madame Bovary
One Nundred Years of Solitude
And some others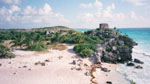 Magazines
Newsweek
Time
Information Week
Fortune
Texas Co-op Power
Fast Company
ACLU
Inc
Email:
Website: